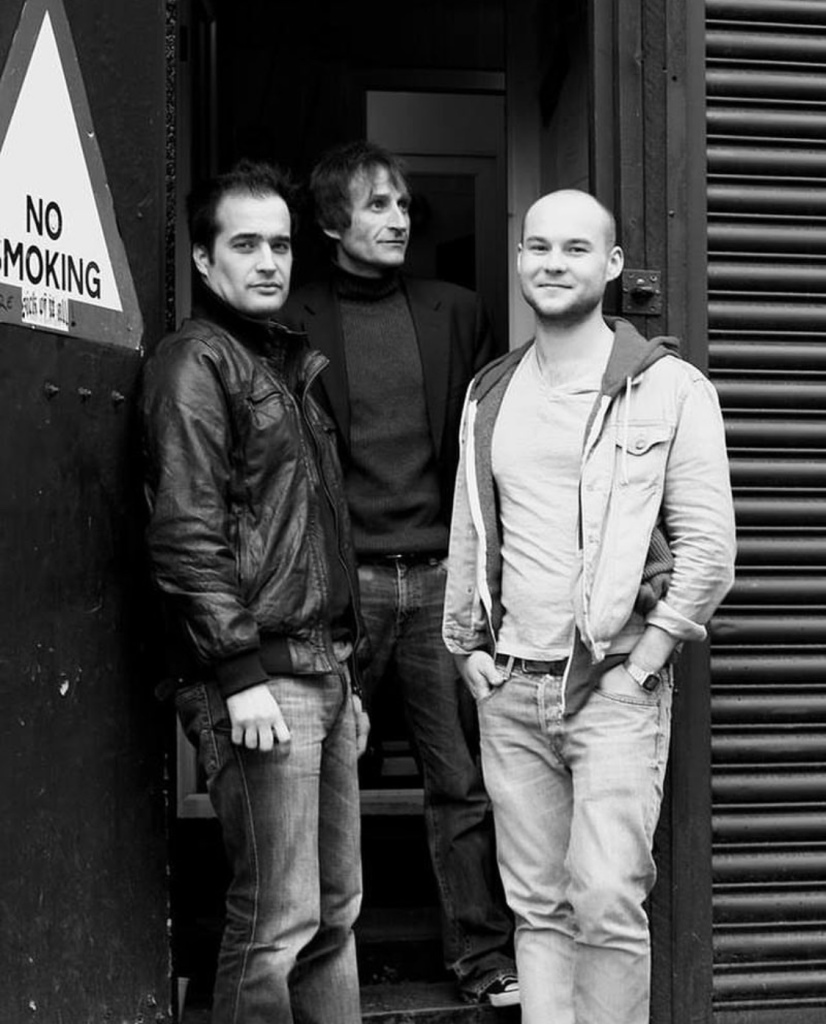 20 Tips for Pitching Your Music
FOLLOW THESE 20 STEPS TO SUCCESS!
Crafting a successful email pitch is an art form and can make or break your marketing campaign to influencers. A great email pitch is concise, yet informative, and personal, yet professional.
Over the years we've established the following elements to be crucial.
No. 1 Do Your Research
The real trick to running a successful marketing campaign to influencers is making sure that the content you're pitching is actually relevant to them. It may sound obvious but read the descriptions that are included in our directories & pay attention to the genres that each influencer covers. Hit the links in their listing – check out their playlist & their last few posts & ask yourself: Does my music fit in here? Do they cover my genre of music? Will my style of music compliment this playlist? Focus your time and energy on influencers that like your style of music & cover artists that you sound similar to. Think size-wise, does this influencer cover smaller acts or do they stick to the bigger well-known names. A little effort goes a long way & getting it right can actually save you time.
No. 2 Follow Their Submission Guidelines
Some playlists/blogs have strict music submission guidelines & if you don't follow them, then your pitch will get ignored no matter how great your song is. Some influencers have forms you can fill out, others want to use dropbox however, you will find that many will accept via email. Again, we have included all of these guidelines in our directories …. and we really recommend that you play by the influencer's rules here because it is an important part of the pitching game. It is also another way for a curator/blogger to test if you have taken the time to visit their website or not. Following their submission guidelines is an important step to getting your music added to their playlist or reviewed on their blog.
No. 3 Timing
In an ideal world, you should start submitting your tracks to playlists & blogs about 3 weeks in advance of your release date. The pitching timeline has 3 steps:
First pitch,
Follow-up
Reminder on the release date
Pitching your music weeks before your actual release date using SoundCloud private links gives you enough time to provide more information and plan out other specifics such as premieres and social posts.
No. 4 Don't Send Mass Emails
This is a cardinal rule of pitching. Breaking this rule is the fastest way to not get any results. Influencers are constantly inundated with submissions so you have to take the time & effort to get noticed…. That starts with emailing one person at a time. And BCC-ing isn't an acceptable loophole. Do not add an influencer to your mailing list provider and blast them with your press releases. Your email will more than likely get blocked & marked as spam. It's important to put a personal twist on each email, so the influencer feels that your email was well thought out and specifically for them. Most people can see right through a generic copy and paste.
No. 5 Craft Your Subject Line
The subject line is the most important sentence of your email. If your subject line doesn't grab the person, your message is likely to get deleted on the spot. You want the recipient to know right away exactly why you're emailing & you want them to be intrigued enough to actually open the email. The general advice is to keep the subject line short, simple, concise & gimmick-free. Maybe just the name of your band and possibly an offer to premiere it eg: New Billie Eilish – premiere offer
Or pick one major hook about your music or band that makes you unique & condense it into 7 words or less subject line
And if there's something especially significant or appealing that might make you particularly interesting to that influencer, make sure it's front and centre.
But remember to keep it short… really short!
According to data from Marketo, 41 characters–or 7 words–seems to be a sweet spot for email subject line length & some marketing experts suggest going even shorter. It's tempting to try and anything and everything to get an influencer to open an email based on its subject line, but if you don't want your email deleted or worse marked as spam please avoid:
ALL CAPS
Jargon
the term "Press release"
gimmicks
hyperbole
Tricks
Don't plead with people to "Open Me!" When it comes to Subject Lines punctuation is not your friend okay!!!!!!!!
PS Use emojis strategically & sparingly: too many will make your email appear spam-like.
No. 6 Send Personalized Emails
The lack of personalization is the number one reason influencers reject pitches….so make sure you open with a human touch! That just simply means … address them on a first name basis and double-check that you spelt their name correctly. This detail is very important and easy to get right. So just start simple greeting – "Hello" or "Hey" followed by their Name, Followed by a little 'Hope you're doing well', 'Hope you had a good weekend' or whatever feels comfortable for you to say.
No. 7 Pay Them A Compliment
So they have been intrigued enough by your subject line to open your email, now it's time to score some brownie points! And the quickest and easiest way to earn points is to pay the influencer a genuine compliment. Mention that you really enjoyed listening to their playlist or compliment one of their posts (ideally on an artist that makes similar music to you)
No. 8 Give Yourself A Short Introduction
Keep this part short & sweet. Outline in two sentences, who you are, what your release is (single / EP) when it's coming out, on what record label (if any) & if someone of particular interest produced or mixed it.
No. 9 Specify Your Ask
Let them know exactly what you are hoping to get from them so you can be on the same page, such as "We'd love to offer you the premiere on Sept 14th" or "If you like the song it'd be great if you could include it on your Spotify playlist X".
No. 10 Be Unique, Be Authentic…Be You!
Now it's your time to shine! Show your personality, add a bit of humour & charm! Find your way to stand out from the rest…. Ask yourself, what is it about you & your music that could spark a curator/bloggers interest? We have all heard the phrase "what's the story" aka what makes you and your music different from every other band out there. So try and find your hook – the angle that makes you interesting & relatable, the story that reels in a potential fan. What unique qualities or stats about you might be intriguing to a curator/blogger? Recent support slots
Streaming numbers
Your captive fanbase
So skip the hype and tell a story that captures people's attention.
No. 11 Keep It Short & Sweet!
Curators/Bloggers get a lot of emails & simply don't have the time to read your lengthy press release or life story. So try to keep your email short, simple and to the point.  Use bullet points for your career highlights – if they want to know more, they will ask.
No. 12 Don't Send An Album
Unless you are Billie Ellish, the chances of someone actually listening to your entire album are very slim… Even successful artists struggle to get their fans to commit to their entire album so don't ask a busy curator/blogger to listen to more than one song. So just send them your best song off your upcoming EP or LP, win them over with your finest tune, build the relationship, leave them wanting more & if they want to hear more they will let you know.
No. 13 Never Send Attachments
NEVER attach MP3s, press releases, or any other files to an email.
Why? Because email attachments are associated with malware & trigger spam filters.
Attachments are a nightmare for a busy curator/blogger… cluttering up their inbox so your email will just get deleted or worse result in you getting blocked. Always use a link where the influencer can view or download your hi-res photos, artwork, EPK or press release such as Google Drive, Dropbox, an EPK client, or even your website. Just make sure they have permission to access your photos.
No. 14 Include A Streamable Link
Make it as convenient as possible for someone to listen to your music! Send a streaming link where the curator/blogger can easily preview your music before deciding to download it. (create a private SoundCloud link if pre-release (enable download – make sure to properly ID3 tag the file), and use a public SoundCloud link if post-release).
No. 15 Follow Their Playlist & Socials
Hit the links that we have included in our directories
Support them – follow their Spotify playlists
Build a relationship – follow them on Instagram/Twitter.
Remember that you are asking the blogger/curator to become your new fan, so it could certainly help your cause if you have already returned the favour.
Communicate. Compliment. Be Genuine
So start by liking, sharing or commenting on any of their posts that resonate with you. Let them know you aren't all taking and no give. It's more of a partnership.
No. 16 Keep Records
You need to keep track of who you emailed, when, their response & if you have followed up with them or not. Create a spreadsheet in google drive to make it easier to stay on top of this vital information.
No. 17 Follow Up
Follow-ups are crucial to the pitching process yet this is where a lot of people drop the ball. Unless you're very lucky, have an incredibly powerful pitch, or already have a solid relationship, chances are you are not going to get a response on your first try. Curators/bloggers are really busy so they might not have had time to read or reply yet. A lot of emails get lost in the inbox so if you don't get a response, don't be afraid to follow up.  A good general rule of thumb is to follow up 7 days after your first pitch. Remember that you should start submitting your tracks to playlists & blogs about 3 weeks in advance of your release date. And then send a polite reminder on the release day. This is crucial. If you don't hear back ….. That's okay! There is always your next release! It's extremely important to respect their decision and their time! Always be courteous, polite, humble – nobody owes you anything
No. 18 Reach Out At Scale
An average of 40,000 new songs are uploaded to Spotify every day, & thus it's a very competitive market. This is why reaching out at scale is so important, as well as diligently keeping track of when you emailed whom, and following up. Unless you have incredible music, amazing pitching skills, or an artist with a lot of clout, you'll need to add a ton of volume to your approach if you want to be successful. It's unrealistic to complain about not seeing any results if you're only reaching out to 10 curators/bloggers
Get in the habit of sending out a set amount of email pitches every day. Commit to a certain amount like 10 or 15 a day for one month.
After a few days, it will get faster and easier. It shouldn't take you more than 20-30 minutes per day once you get a system down.
No. 19 Grow Your Following
Put simply, the more followers you have, the more likely it is that curators/bloggers will take you seriously. There are lots of articles dedicated to this integral part of an artist's career, and it's worth taking the time to research and learn ways to grow your followers. Make frequent & engaging posts Curators/bloggers generally pay attention to your audience engagement across Instagram/Facebook/Twitter.
No. 20 Say Thank You
And finally…..If your music ends up being included on any Spotify playlist or reviewed by a blog, make sure to thank the curator/blogger for their time. And return the favour by sharing the playlist/blog review on all your socials! Share it as much as possible to start racking up more and more streams. And tag the curator/blogger in your posts too, to show them you're invested and build your relationship with them.
Oh, and one last thing, it's always a good idea to double-check your spelling and make sure you sound polite and professional
By MICCO