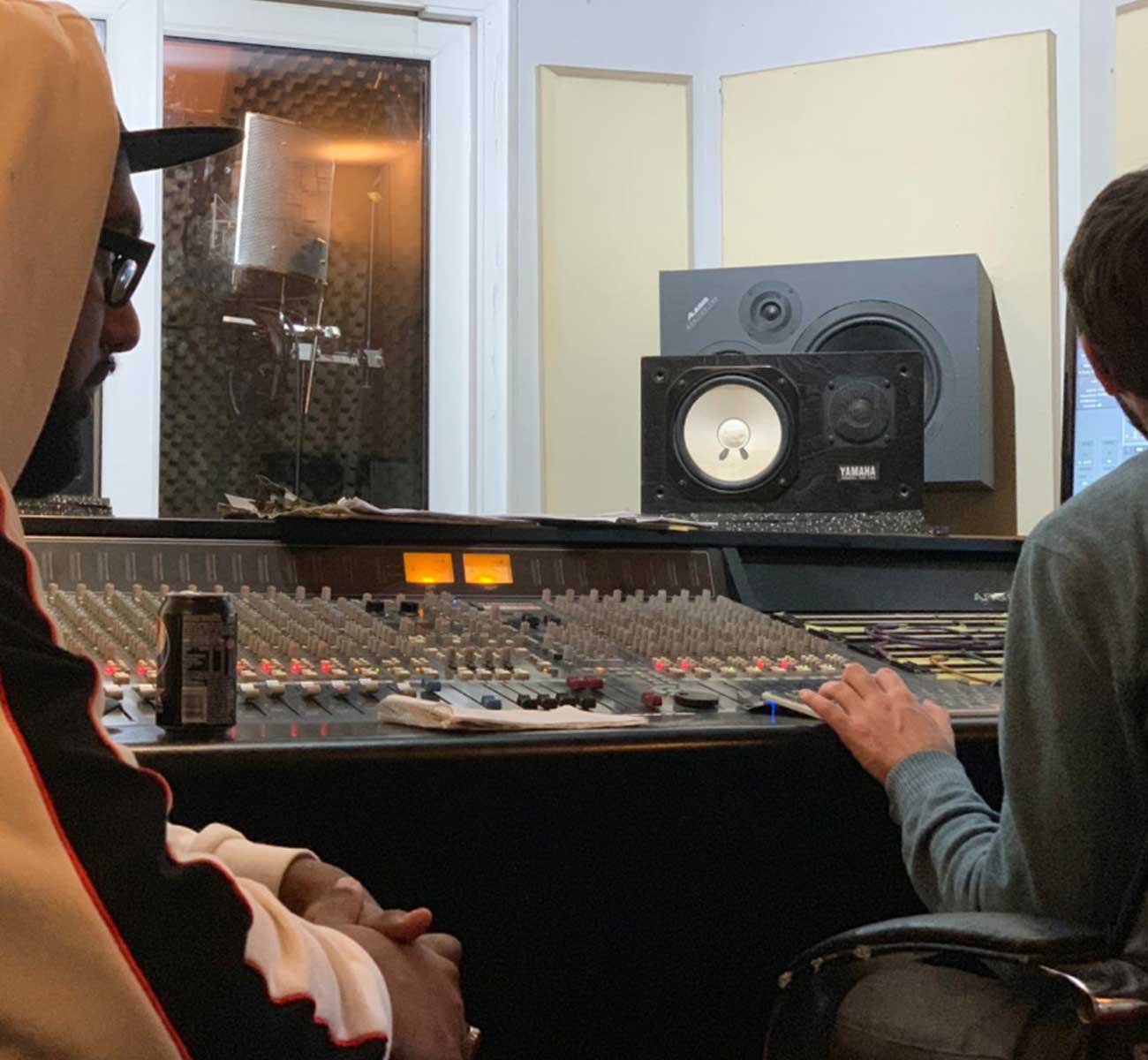 Making music, creativity and lockdown
We often put off getting creative because of the fear of failure. We're afraid to invest the time in making music without necessarily knowing how to go about it and we fear being disappointed with the results. So we procrastinate. At times like this, when there are few things around that stimulate us, how do we deal with that? You need to understand failure and even to gain inspiration from it.
People often think creativity is 'having an idea', but actually, that's just the starting point. After that, you must be able to evaluate and play that idea, in other words, try it out at home or in our rehearsal room.
There's always an 'expected' result and an 'actual' result. If the two are pretty close, so much the better – but that's rare. Often there's a wider gap, and that's fine as well. You just need to learn how to accept it, work on it more until you are fully happy with your song. 'Test drive it' in front of the others and ask for their opinion.
What is often called "failing" is actually "learning. An obstacle provides information that encourages reflection and can allow us to go a step further than our initial idea.
All the little failures are actually experiences that will feed us with the information that ultimately helps us to get closer to our original goal, little by little, or even improve upon it. Mistakes are an integral part of the creative process and shouldn't be discouraging.
It's true that at the moment we can't explore our environment, play (and attend!)  gigs or exchange ideas with other musicians and our audience in the ways we are used to doing. But does this have to block our creativity? Of course not!
Creativity is everywhere, and there are people who can create songs in the toughest conditions.
To develop this capacity, take advantage of the current situation to nourish your mind, educate yourself and treat each day as a new start. To move from a 'normal' state to a creative state, you have to add 'elements'. In order to create a chemical reaction, you have to mix things together. It's the same with creativity! Creativity doesn't magically descend from the sky. Monitoring current trends is a great place to start, but it can be very time-consuming. The internet and social networks can offer plenty of content for inspiration. But expand your horizons beyond what you know and love. Delve into disciplines, niches, aesthetics or even sounds that you don't know and perhaps might not like initially. Developing ideas also involves engaging in activities that make us feel good and that put us in the right mood to create in our free time, such as cooking, completing a puzzle or watching a good movie. Try preparing a list of activities that make you happy and aim to incorporate them into your days, as these can be things that will really stimulate you.
And come to us to rehearse and record. We are here for you 7 days a week. Call us on 0208 883 9641.