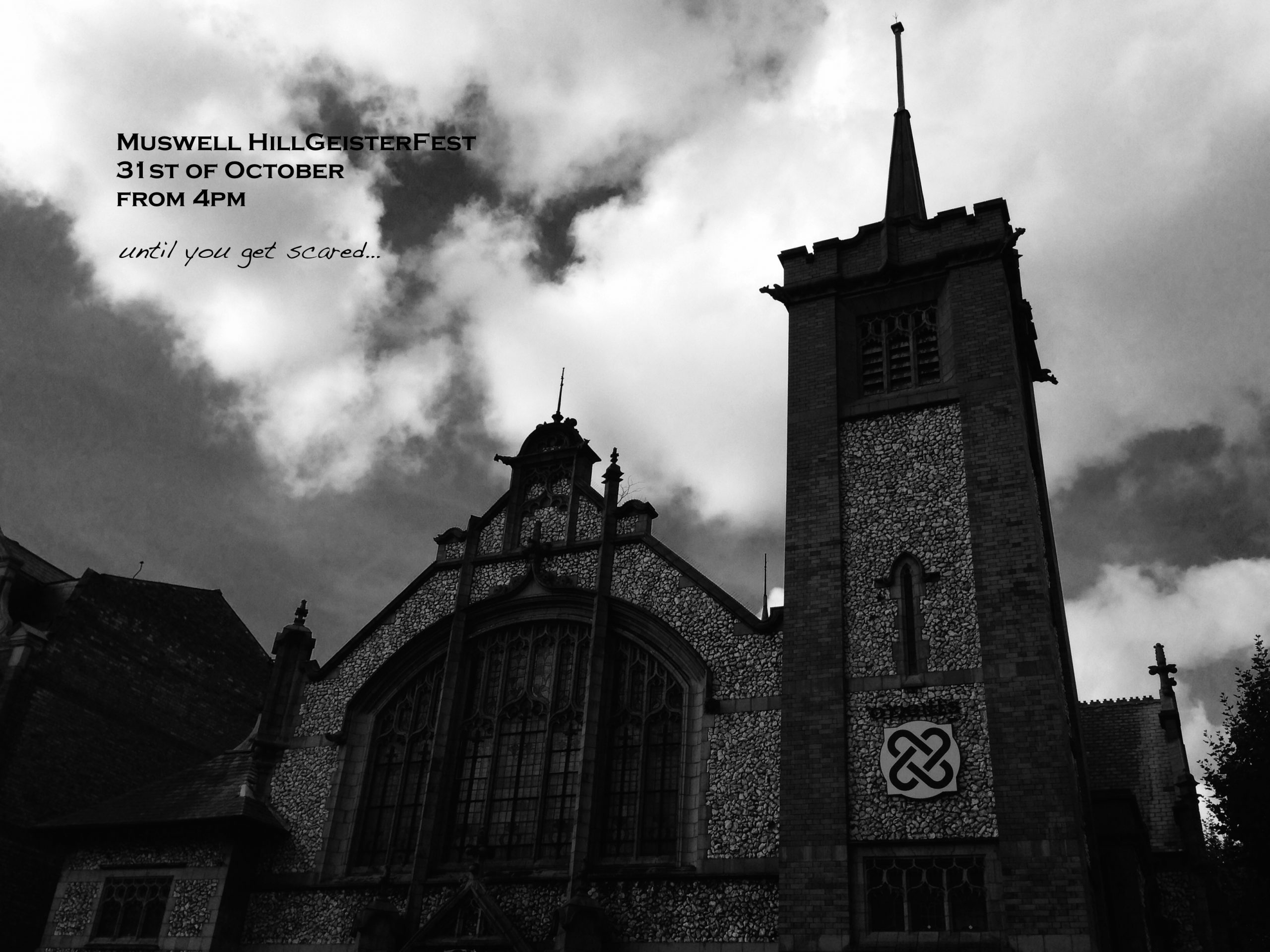 Muswell Hill Geisterfest – 31st of October from 4pm
Muswell Hill Geisterfest, a Ghost festival on the afternoon/evening/night of Friday 31 October, is traditionally celebrated as Halloween.
Calling all ghosts, witches, werewolves and skeletons! Muswell Hill is the place to be this Halloween!
The Geisterfest is coming to town on 31st October from 4 pm all along Muswell Hill Broadway into Muswell Hill Road, Fortis Green Road and Avenue Mews.
Expect a superb street party celebrating everything spooky. There will be a ghostly grotto for the fearless and, for the rest of us, singing, and dancing, wining and dining, buying and selling.
Can you carve a mean pumpkin? Then enter the best pumpkin competition. Or a compassionate baker? The great Muswell Hill Scary Bake Off will take place at The Scullery, Muswell Hill Broadway. Anything goes! Cakes: big or small, muffins, cupcakes, as long it is scary….and sweet!
Get yourself and your children dressed in the most terrifying costumes and you might well win a prize at the costume contest.
Geisterfest will be a great opportunity to celebrate Halloween and our local community.
please share!
for more information check the GeisterFest website: http://muswellhillgeisterfest.com/
Facebook: https://www.facebook.com/pages/Muswell-Hill-Geisterfest/555342447930692
Twitter: @MHGeisterfest