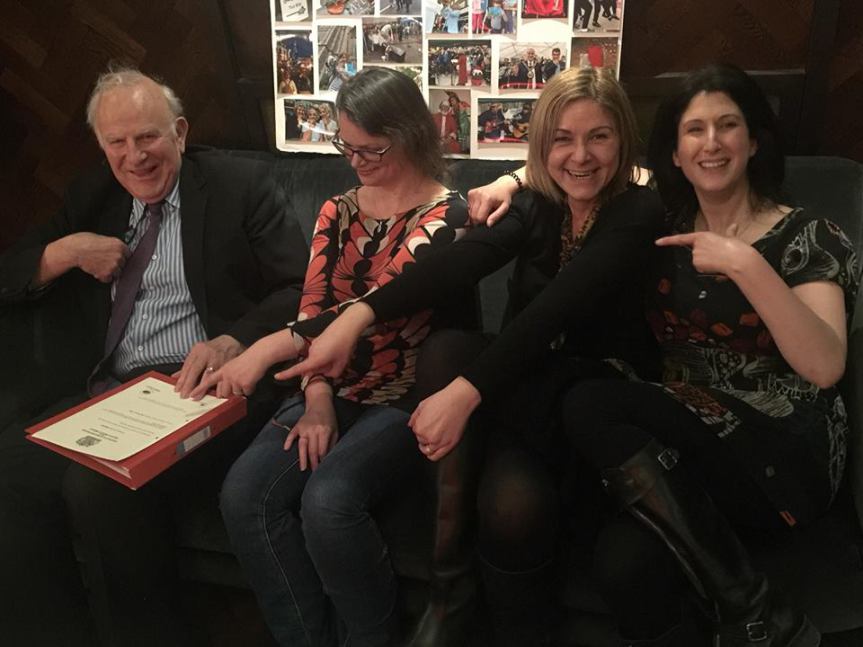 Muswell Hill deserves Christmas Tree
We are proud to be co-founders of charitable organisation Friends of St James Square Ltd caring about all things Muswell Hill. This Festive Season we need your help!
No budget cuts will keep a Christmas Tree away from Muswell Hill. We are joining together as a community to fund our tree. After all, we've been very good boys and girls… honest! AND hopefully, Father Christmas may even put in an appearance at the switching on ceremony but only if you promise to be good!
Can you help us reach our £3000 target?
Please pledge whatever you can. More info here: Friends of St James Square Ltd
Reference: N10 XmasTree
A Very Merry Muswell, Saturday 9th of December 12-5 pm
We are looking to raise money for the installation of a Christmas tree in St James Square, at the centre of our Muswell Hill community, which will be fully lit throughout the festive period. The money will cover the 20ft tree, the cost of installation, and lights and decorations. Please pledge whatever you can. 
Join us for the switching on ceremony at 16:00 on Saturday 9th December 2017, which will also feature an appearance by the Muswell Hill Brass band and local carol singers alongside our Christmas market (starts at noon).
Who is raising money:  Friends Of St James Square 
We are a community group looking to improve the area, engage with local people living in Muswell Hill to encourage involvement and a sense of pride and to make N10 a better place to live.
Please share our pledge to allow everybody the chance to contribute something towards our Christmas tree.
Any surplus money…
will be used to fund projects in our local area to continue enhancing our beautiful Muswell Hill. So if you have any suggestions (a new swing, a bench, a tree planted somewhere or anything really that you feel would enhance and improve Muswell Hill) then drop us an email muswellife@gmail.com with suggestions. It's YOUR money so all ideas will be voted on by the tree's sponsors after Christmas.