Welcome 2021!
This year has been singular, a time of extremes. Ringing in the New Year is a cause for celebration, for spending time with friends and family that we might not be able to do as we used to, and for looking back.
Nobody could have predicted 2020 to be the year that it has turned out to be. It began with hopes of a renaissance of the roaring 20s, of optimistic experimentation and of a new decade acting as a global shift of triumphant change. What we did not expect was that that global change was going to be enforced by a global pandemic called Coronavirus.
For many, this year was like living in limbo.
We have all seen drastic and far-reaching changes in musician's livelihoods, personal finances and the way in which we connect with one another. Despite this, our community and clients continued to support us and each other in our pursuit of solutions for social distancing studio work. The Covid period has given many of us a pause for thought as many of us are having a hard time knowing where to start and how to readjust. Thankfully new music was made, great projects were finalised.  We raised each other's morale through humour, creativity and acts of kindness and solidarity. We worked online with our clients who self-isolated, sang on our doorstep, and cheered each other on.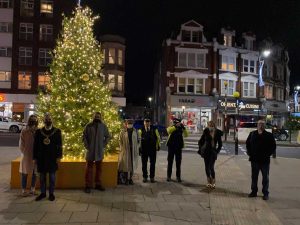 We were creative this year more than ever and I sincerely hope that continues once Pandemic is just thing of the past.
A lot happened this year and between the good, the bad, and the ugly, this may seem like an understatement for most. As glasses are raised and fireworks explode into the sky, it's important to recognize the special symbolism this holiday brings with it.  A time of new beginnings and fresh starts also comes with a time of reflection. Whether your resolutions consist of keeping your hands out of the biscuit jar or giving your heartfelt word to work on your new song, it can take work.
Get yourselves armed with hope, determination and love. The show must go on!
We'd love to have you on board for the next stage of our journey.
Onwards, see you on the other side!