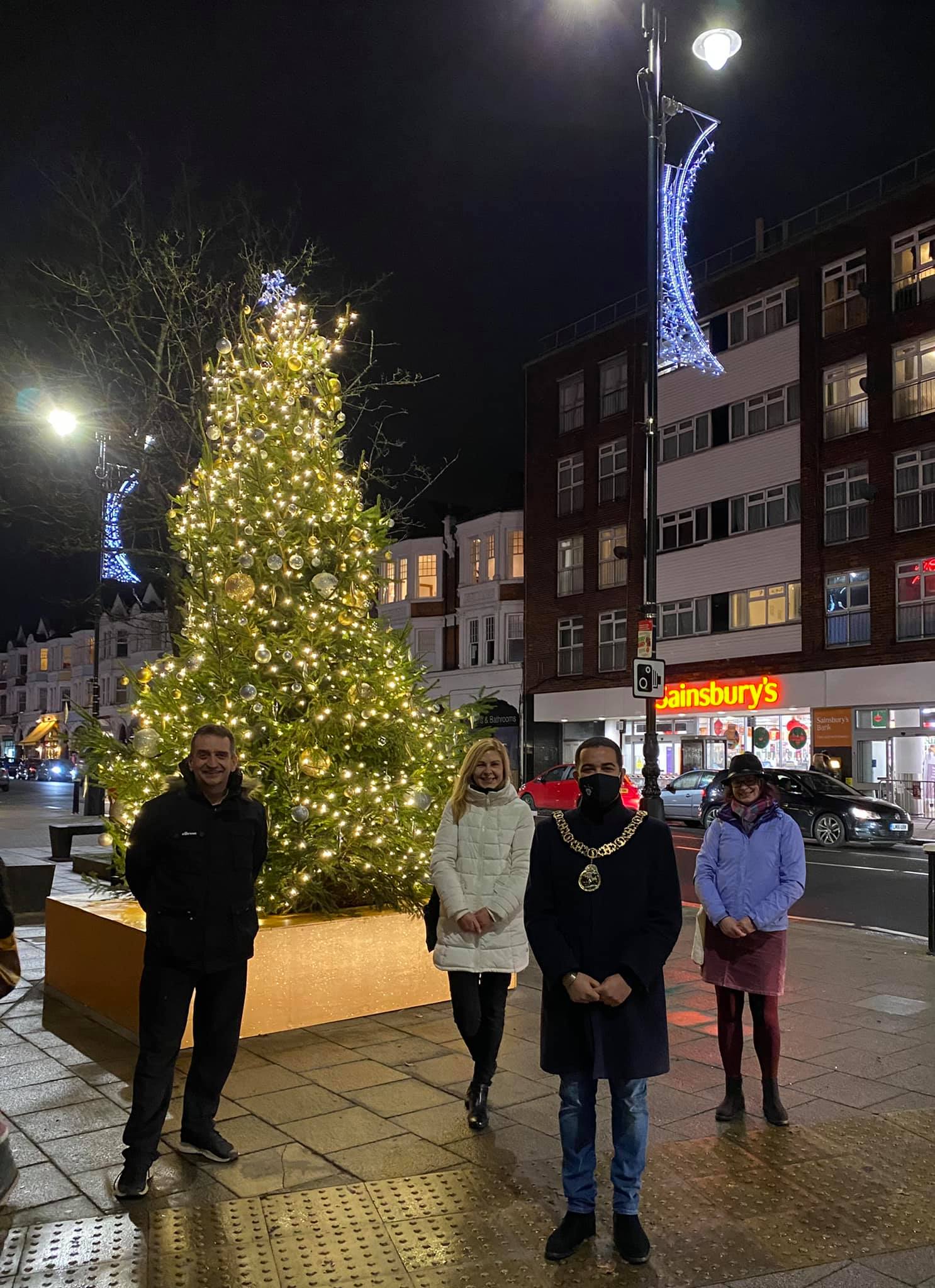 Christmas came to Muswell Hill
And we did it! With little help from our friends!
Nobody could have predicted 2020 to be the year that it has turned out to be so far. It began with hopes of a renaissance of the roaring 20s, of optimistic experimentation and of a new decade acting as a global shift of triumphant change. What we did not expect was that that global change was going to be enforced by a global pandemic called Coronavirus. Having undergone months of social distancing and adhering to no crowd gathering rules, our Christmas Tree named 'Hope' is a symbol of a strong community spirit that has risen from the pandemic. Our Lighting of a Christmas Tree last night followed the familiarity of coming together, but with a virtual twist. We live-streamed it on Muswell Business Facebook and Instagram. Our in-house singer Angie Anuforo sang two songs, Cllr Pippa Connor gave us a heartfelt speech and Mayor of  Haringey Cllr Adam Jogee virtually switched on the lights and wished us Happy Holidays.
After only two days of crowdfunding for this year's Christmas Tree, enough funds were raised thanks to the generosity of Muswell Hill residents and Traders.
2020 has been the year that nobody expected, but what we can now do is better prepare for the future, having taken on learnings from the behaviour changes set out during this period of lockdown.
Creativity is something that the Coronavirus cannot take away, allowing us to retain a sense of optimism for what's to come next.
See you on Small Business Saturday on 5/12: 1 pm-3 pm.
Ham&High article here