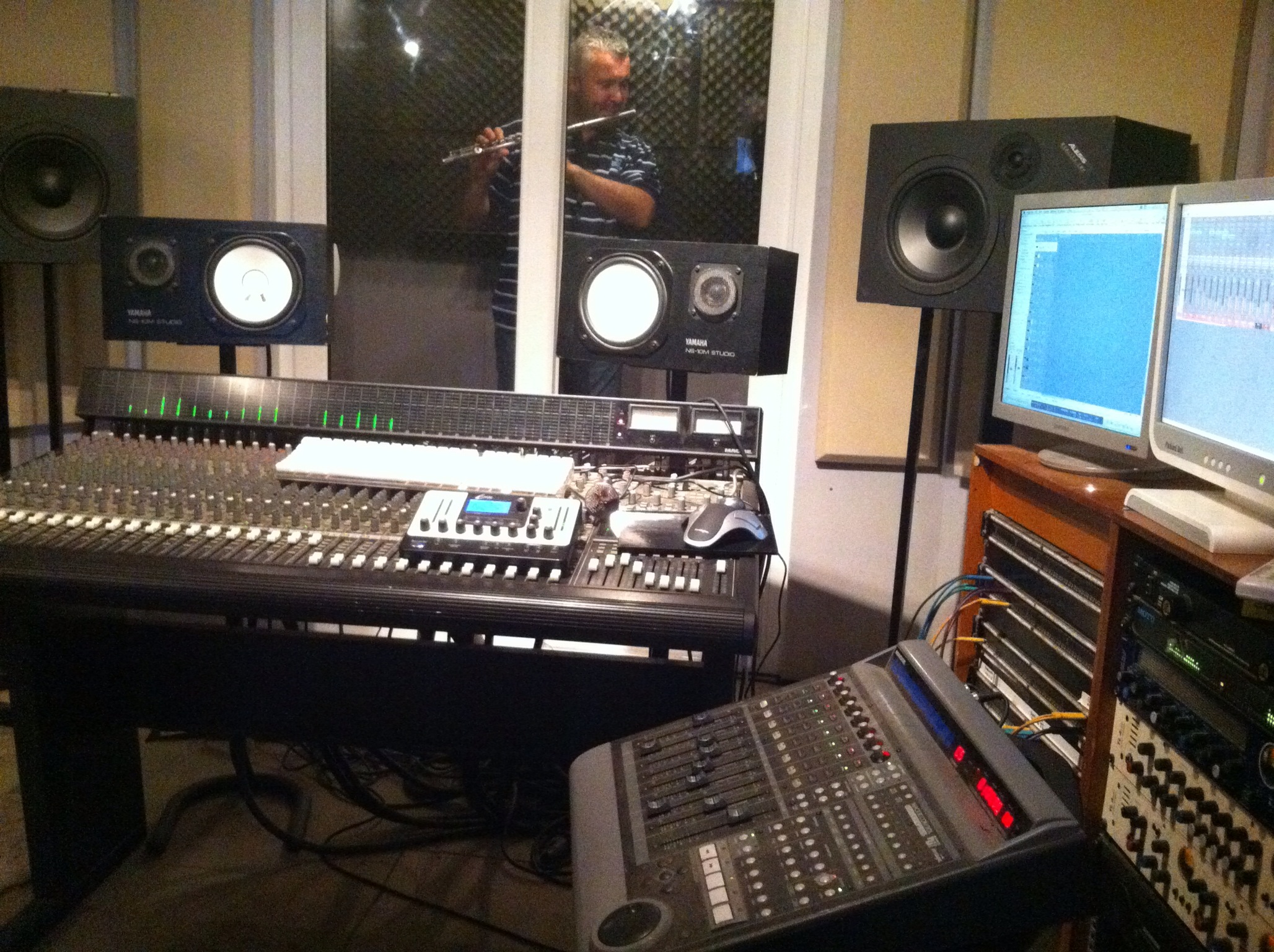 Who Are We?
We are a creative community of people specializing in recording live bands, music production, composition, mixing and mastering.
Established in 1999 we are a one-stop music resource for everything from rehearsals and sound engineering tutorials to live recording at the studio and on location, post-production and music for film, television and video games.
Our studio, located in the heart of culturally vibrant Muswell Hill, North London is designed for flexibility and comfort.  We can handle global CD releases to corporate contracts and live recordings as well as mixing and mastering your home demos and productions. Experienced producers as well as stand-in engineers for a variety of project options.  Come see why so many have chosen to be part of the BonaFideStudio family!
BonaFideStudio Low-Cost Rehearsing complex consists of three differently sized soundproofed studios.  Full back-line is available including Marshall, Vox, Fender and Trace Elliot amps as well as Pearl and Pacific by DW Drums and Shure 58s microphones.  All our rehearsal rooms are kitted out for band practice but also cater for solo artists, teaching, dance groups, photoshoots and many more!
At BonaFidestudio we support artists of all genres at any level.  Apart from our Rehearsal Facilities, our studio offers pre-production, recording, production, post-production, sound engineering tutorials, copyrights and much more.  We offer special recording discounts for our regular rehearsing clients.
The friendly atmosphere in the studios gives you a chance to practice and create in a relaxed, stress-free environment.  There is also a relaxing area for those all-important "chill out" moments.  Tea, coffee and hot chocolate are free although self-service.
BonaFideStudios has already established itself in the community by offering great deals for local talents, offering paid jobs to locals as a priority as well as offering internships.  It supports local trade by using local suppliers etc and helps out at the local festivals, the most recent one being the Crouch End Festival.
To contact BonaFideStudios please call 020 8883 9641 or 020 8444 5054 or email info@bonafidestudio.co.uk