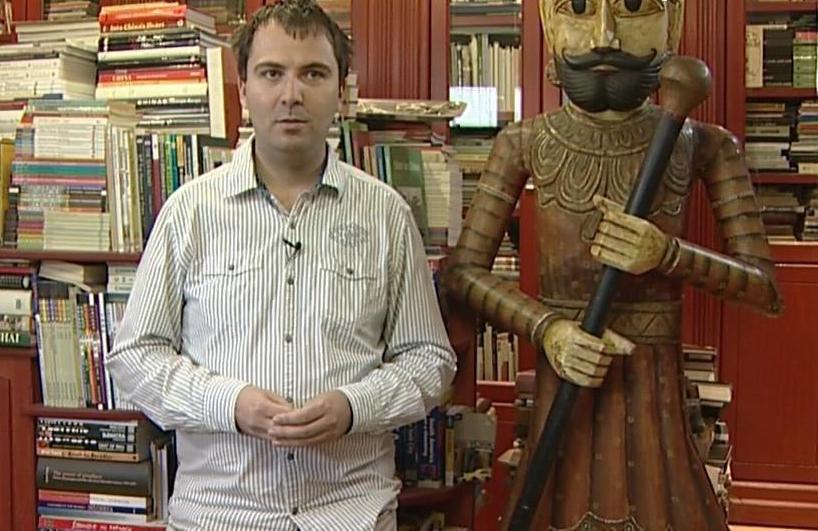 Verba volant, scripta manent!
Viktor Lazic writer, lawyer, journalist and seasoned traveller without air miles is in love with written words. His and many others. With more than one million bibliographic units, of which many thousands are considered rarities all safely tucked away in his Society for Culture, Art and International Cooperation ADLIGAT.
'Our 'Society for Culture, Art and International Cooperation (ADLIGAT)' revolves around the Lazic Library, which was officially founded in 1882, and has survived nine generations to date.' Says Mr Lazic.
'In addition to the Library, the society has also established the Book and Travel Museum and the Museum of Serbian Literature.'
The world is a book and those who don't travel read only a page.
Mr Lazic has visited 85 countries over 5 continents spending nine years travelling the world with a minimum of financial resources. He became known for driving around the globe in an old Russian Lada Niva. His greatest journey lasted 421 days during 2009/2010, which is described in the book "The Great Adventure." During the trip, he regularly wrote for the daily newspapers Press from Belgrade. Without an accurate plan of travel, he visited thousands of cities, towns and villages. In October 2009. Mr Lazic even reached the border of North Korea! Well, not many stood on its borders….
In July 2011 he started five-month journey around the shores of the Black Sea. He visited rarely visited regions of Southeast Turkey and Iraq, continuing to Georgia, Azerbaijan and Armenia. At the border of South Ossetia he was arrested by local authorities and held in solitary confinement under unclear charges. Thanks to the International Federation of Journalists, Reporters Without Borders, Serbian Association of Writers and many other organizations Lazic was freed. And no, he didn't stop travelling or "off the beaten track' writing.
And yes he always brings books and interesting objects from his travels hence his must-see museum.
Mr Lazic is always after unloved and redundant books. If you have any make sure they retire in ADLIGAT.
"Please contact us if you have any surplus books or literature that you no longer need or that you wish to make available to the public via our institution. Any help, no matter how small, is valuable and appreciated" says Lazic.
"Our ambition is to send every book to where it is most needed and most appreciated. So far, we have distributed books to more than 200 libraries throughout Serbia and Eastern Europe. Together with the Serbian Academy of Science and Arts and the Association of Serbian Writers, we have donated more than half a million books to more than 200 institutions in the region over the last few years. These libraries have often been unable to renew their collections for several decades."
ADLIGAT Society for Culture, Art and International Cooperation
Museum of Serbian Literature
Book and Travel Museum
Josipa Slavenskog 19a, 11.040 Belgrade – Banjica, Republic of Serbia 
+381 11 36 72 807,
+381 63 360 218,
+381 63 88 54 927
http://www.adligat-serbia.com